News
Laser therapy found to be moderately effective for reducing jaw pain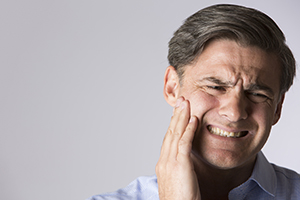 Physical therapy and other treatments can reduce the need for surgery
Temporomandibular disorder is a term used for a set of common diseases that affect the temporomandibular joint (TMJ). The TMJ connects the jaw to the skull and allows it to move up and down and side to side. Typical symptoms of temporomandibular disorder include TMJ pain (especially while chewing), difficulty opening the mouth, the jaw getting stuck and a clicking or popping sound. TMJ symptoms can have a negative impact on patients' lives. Surgery is occasionally used, but conservative (non-surgical) treatments like diet changes, medications and physical therapy can all reduce the need for it. Laser therapy is a popular treatment for other conditions and may also be effective for TMJ pain, but its use remains controversial. Therefore, a powerful study called a systematic review was conducted that evaluated all literature on the topic.
Three major medical databases searched for relevant studies
To gather information, three major medical databases were searched for studies on laser therapy for TMJ pain. In order to be accepted, studies had to evaluate patients diagnosed with TMJ pain being treated with what's called low-level laser therapy, and they had to be compared to a control group that received no treatment. This search led to six studies on 223 patients used for the systematic review. The review was followed by an even more detailed evaluation called a meta-analysis.
Lasers lead to a moderate reduction in TMJ pain for patients
The meta-analysis showed that four of the six studies in the review reported a positive effect on pain relief after laser therapy. Overall, this was taken to mean that the laser therapy led to a moderate reduction in TMJ pain, which was considered statistically significant. Unfortunately, no studies were able to confirm exactly how and why laser therapies are effective, and this means further investigation is needed. This systematic review and meta-analysis suggest that laser therapy can be an effective treatment that moderately reduces TMJ pain. It may also be possible that combining laser therapy with other components of physical therapy may lead to even better results with the hope of reducing the need for more aggressive and risky interventions like surgery in these patients.
-As reported in the August '14 issue of
JOSPT
November 18, 2016
See News
Disclaimer:
The information in the articles, posts, and newsfeed is intended for informational and educational purposes only and in no way should be taken to be the provision or practice of physical therapy, medical, or professional healthcare advice or services. The information should not be considered complete or exhaustive and should not be used for diagnostic or treatment purposes without first consulting with your physical therapist, occupational therapist, physician or other healthcare provider. The owners of this website accept no responsibility for the misuse of information contained within this website.